INTERVIEW: Ted Gibson Jason Backe- Celebrity Colourist
How important is it to maintain an upbeat friendly attitude with your clients?
It everything! When someone is coming into Ted Gibson, first of all I know she can go anywhere and get a great haircut; she can go anywhere and get a great hair colour so she's coming to us for more than that. So whatever is happening outside the salon doesn't matter when she's there. All that matters is that she's there. And so I have to be on! It's a performance, whenever she says "how are you?" I say "I'm amazing" you know because ultimately she doesn't really care she's there for her so it's really important to be optimistic and positive and excited and that what they feed on. It's an entire experience.
How did the relationship and partnership with Ted Gibson stem?
I met Ted when he was my teacher in beauty school in Minneapolis, he was working at Aveda we decided to move to new york and I worked at another company for 6 years in new york while Ted was building his fashion career which turned into celebrity and at the same time I was feeling frustrated at the job I was working I couldn't grow anymore. So because Ted was well known in fashion and celebrity it was a great time for both of us to do our own thing, so we started looking at a live/work space so people would feel like they were coming into our apartment and getting our hair done, and we decided was if we were going to do this we were going to try and compete with the big guys, Oscar Blandi, we had our sights set high from the very beginning and that's sort of how it evolved. We found a location on a part of Fifth Avenue which was empty at the time and now has turned into one of the hottest locations on Fifth Avenue and the city. So as that neighbourhood has grown we have grown, it's been fun!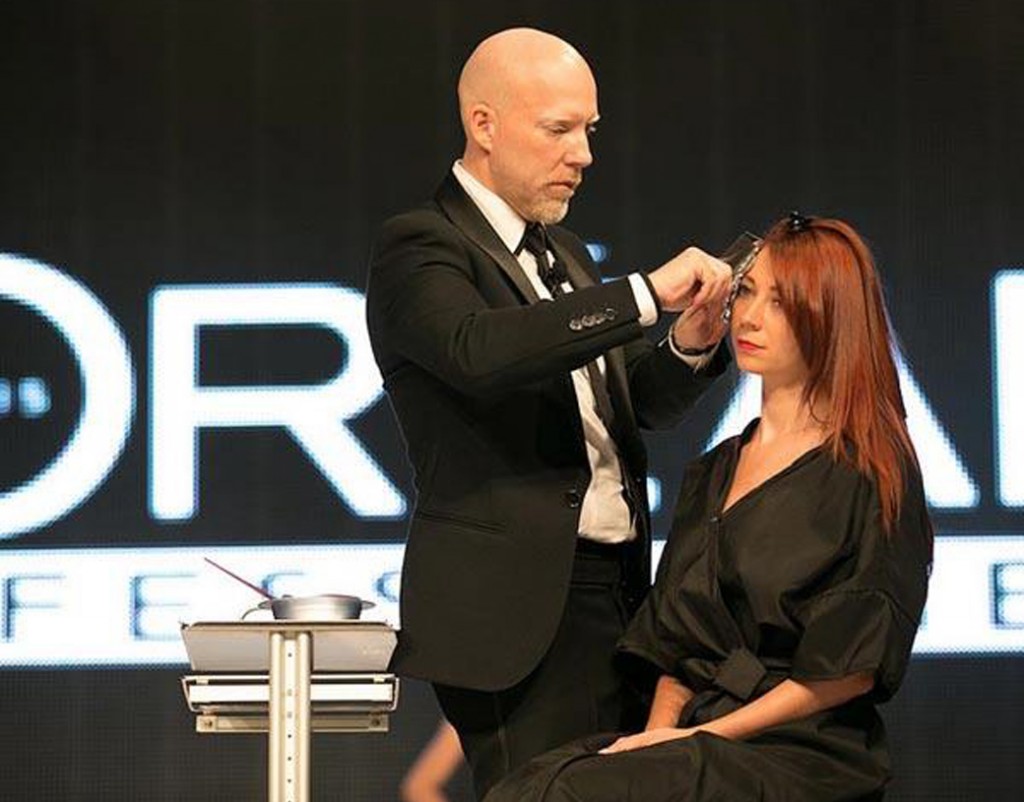 How do you determine the best colour choice for your client?
80% of it is how she feels pretty and 20% of it is how I can take what shes telling me and interpret that into something that will also look pretty. I have a funny story when I was first living in new york Ted and I were having dinner and there was a woman sitting at the bar and she had this amazing curly hair and it was jet black and it had white streaks in it, and I told Ted "what colourist would do that to someone". So the next day I had a new client on my book, and it's her! And she sits in my chair and I can't believe it's her and I try so hard to talk her into making a change and she didn't want that, and that was a great moment for me because it was not about me it's about her and if that's how she's expressing herself and that's how she feels beautiful then it's my job to make her feel beautiful regardless of my personal opinion or taste is.
What's the hardest job as a colourist?
I think the hardest thing is managing expectations, a lot of times women will want instant gratification and hair colour can be a journey. I always tell women who want to make a dramatic change, you might not leave with exactly what you're looking for, you will leave with something that's beautiful, and it's part of the process that's going to get you to what you want to have exactly. So it could take 3 visits before she gets that ultimate goal. So I think it's really being clear during the consultation to let them know, "I understand this is what you want and these are the steps we need to get you there and it might not be one day"
When advising clients or celebrities, what are your ultimate hair do's and don'ts?
I guess they're pretty basic, don't shampoo too much. Don't over-style too much. Don't over-bleach too much. Outside of that its really what you should do, use a professional product, get regular treatments, keep your hair protected from the sun whether the product has a UV protector in it or under a scarf or hat. And don't try to be someone that you're not!
What are some of the top trends of the upcoming season?
I'm loving in the US we're seeing non-traditional hair colour filter out to the everyday woman and it started with Rihanna on the cover of W with that really intense red and then we saw Katy Osbourne and Katy Perry, those women in not just a rock n roll kind of way but also a fashion way were wearing those colours and now its translated to the everyday woman. which has happened in other countries and other parts of the world but never in the US its always been very conservative. Women are now coming in and asking pastel shades in their hair or turquoise or blue, as a colourist it's a really exciting time to be doing colour so that's one trend. The other is stepping away from stuff that looks too natural, for the past 5 years we've been seeing a lot of ombres and balayage what I'm doing a lot more of now is very deliberate colour placement. So instead of the sun did it Jason did it. And I love seeing a bold piece of colour, I think of Cindy Crawford in the 90's with that big blonde piece in the front, things like that are very sexy. You walk into the room, you're not a wallflower, and you're making a statement. I think women are ready to make a statement! I think it's tied to the economy, when the economy tanked everyone became conservative in their spending and fashion and things became much more simple. Now that things are better, its giving people confidence in a whole bunch of different ways in their lives. So I think that there's something behind it.
What are your favourite colours and trends of the season?
I appreciate trends, I love being a trend setter but what my favorite thing to do is to really help her figure out what's beautiful for her. Teds Gibson we say hair changes everything, people don't say "I'm having a bad skin day or a bad foot day" they're having a bad hair
day. If their hair is on point, then her day is great! Its helping her and taking maybe one of her biggest insecurities like if her hair is too flat or too fine, too grey or whatever and finding a solution to that problem where her biggest pain is her suit of armour that her victory
Do you think there are any timeless trends?
Of course! I think a classic monochromatic shade, whether it's blonde, red or brunette one shade from root to end is an iconic look maybe a little more maintenance. And also I think ombre is something we're going to see forever because it's a trend that doesn't matter if she's a size two or a 28 doesn't matter if she's Black, White or Asian, every woman can wear it. It's because of that that I think will make it be around for a long time, it's become a classic.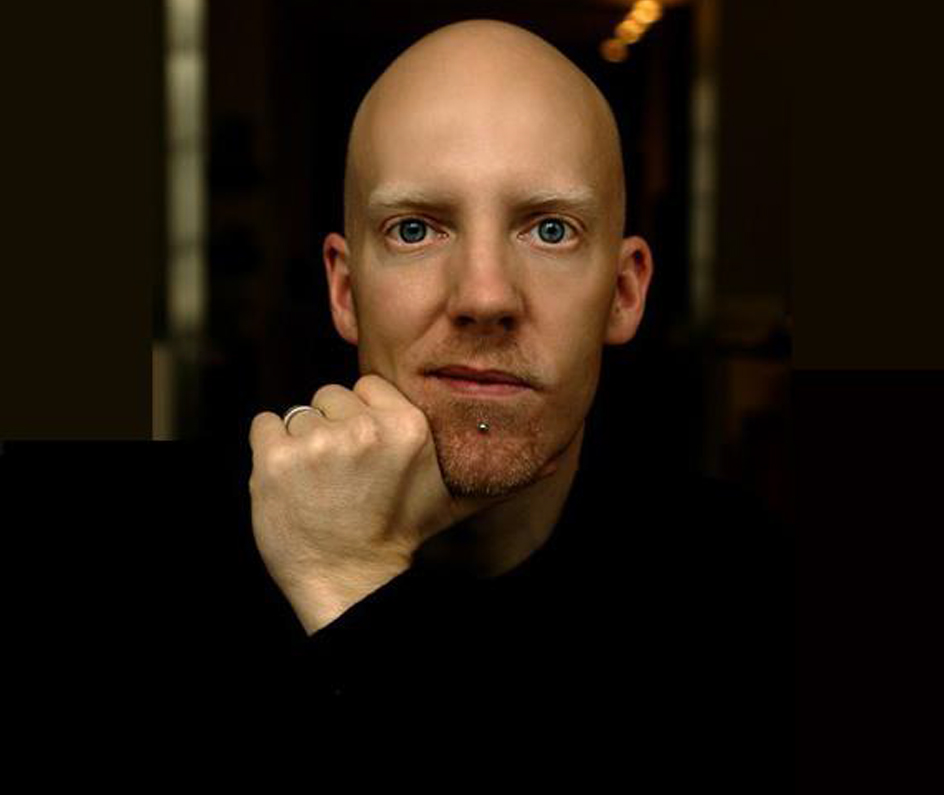 What advice would you give to colourists in the middle east when determining colours of the season?
The thing for colourists is to really understand theory. To really know what is going to happen when you expose that natural pigment and knowing how to use your colour theory and refer back to the colour wheel we all learn in beauty school and know how to neutralize and enhance tones as a general rule if we're talking about complexion if it's an olive complexion with dark eyes we don't want to see gold or copper, we want to stay neutral to ash or a true red. And women with darker hair, who are a little more sensitive to changing the colour, or in some cultures making your hair lighter implies that you're cheap. I think also experiment with glosses, putting a red gloss over a deep brunette when the light hits it, it gives it a really beautiful interesting thing without being a huge commitment. So those are the things I would experiment with. Also playing with tone on tone depending on the face shape putting some placement in of depth through the interior of a deep brown or black with a lighter shade, so we're still seeing dimension, movement and richness in the hair without making the hair light.

The Hub Team will keep you posted with ALL the latest updates in the world!

Latest posts by The Hub Team (see all)
Share and Enjoy