One-one-one with Celebrity Dentist Dr.Shady Samir
Tell us a bit about yourself?
I am a MUST graduate.  I have been a dentist for the past twelve years. I used to work first with my dad but recently for the past four years I have been the one managing the clinic.
Why did you choose dentistry in the first place?
Well, it started first because of my dad; he is a dentist so in school I would always be with him and I liked the idea, so I decided that this is what I want to do when I grow up. So, I went to dental school. Every day I discover that I do like dentistry and that this is what I truly love. It's a job I am passionate about; I didn't do it because my dad pushed me to it or because I had to. I do it because I love it. I like the new technology being discovered every day, I like attending conferences and learning.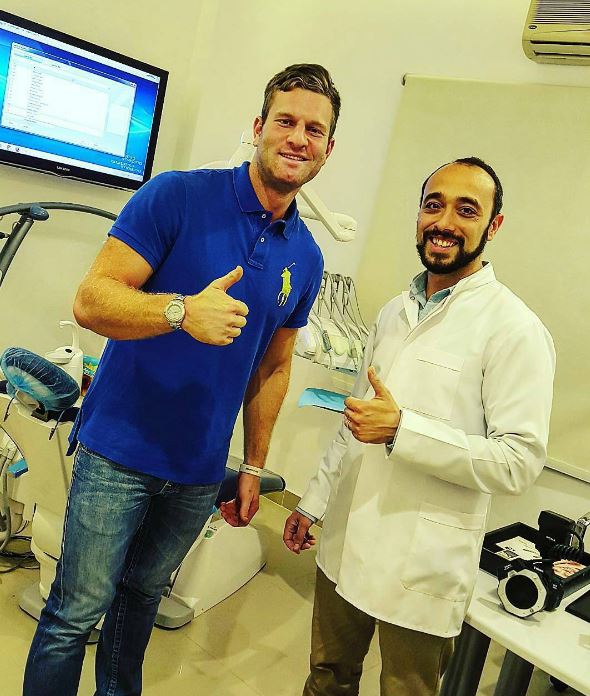 What is the difference between regular dentistry and cosmetic dentistry?
It's just a different specialty. In dentistry we've around ten different specialties. I actually did my masters in Root Canal at Cairo University. You can choose one specialty or you can actually work in different specialists at the same time.
So did you choose a specific specialty?
I am specialized in both root canal and cosmetic dentistry (including veneers, crowns, whitening…etc.) People are always scared of root canal and they associate it with pain. I honestly would just fix it in one visit with no pain at all because I also have the latest technology here at the clinic which definitely helps. I had patients who were shocked on how painless and easy the procedure was.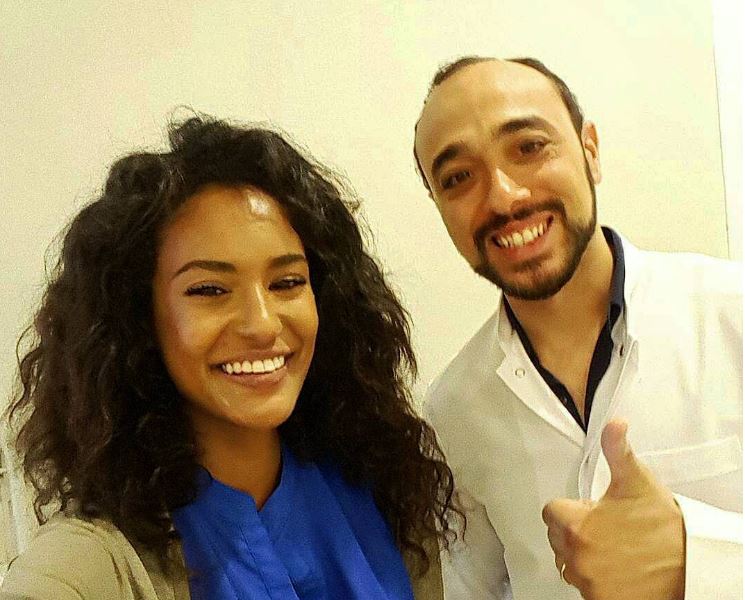 We see many people know with beautiful white teeth! Can you tell us about the different quick whitening procedures?
Well, it all depends on the patient himself. For instance, one can need cleaning and polishing and then whitening which usually takes 1-2 visits to the clinic. If another needs veneers, it might be another longer procedure for around ten to fourteen days. I choose the shape and the color of the teeth with the patient first and we talk about everything.
Okay but almost everyone we know is obsessed with Hollywood smile! Can you please tell us what is it? And how to have it?
First of all you need to understand that there are different procedures to have Hollywood smile. For instance, one might have perfect teeth but just need whitening, so we just do the whitening and they would have Hollywood smile. Another one might need veneers or crowns so it's a different case. But, the regular term of Hollywood smile in Egypt is for having veneers.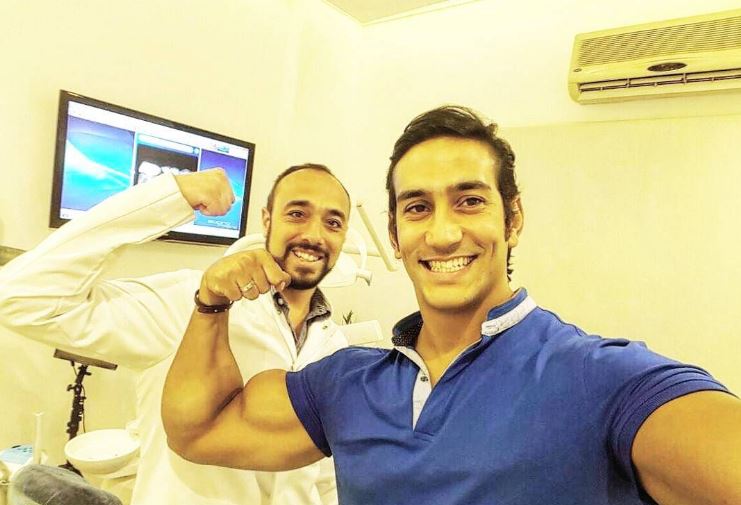 What is the biggest crime we all commit to our teeth?
I think the biggest mistake many do is not taking care of their teeth. They should care about brushing their teeth regularly and some don't understand the importance of regular checkups. One should do a checkup every six months to do x-rays and making sure that everything is good. Even if there is a really minor issue, we should fix it sooner instead of waiting until it becomes a major condition to visit the dentist.
Well, we are definitely guilty of all of that. HELP US! Please give us three simple tips to take care of our teeth?
First of all, easy and simple, brush your teeth the right way after every meal especially at night, you've no idea how a disastrous if is if you don't brush you sleep because leaving your mouth with leftovers for a whole night is the cause of all evils.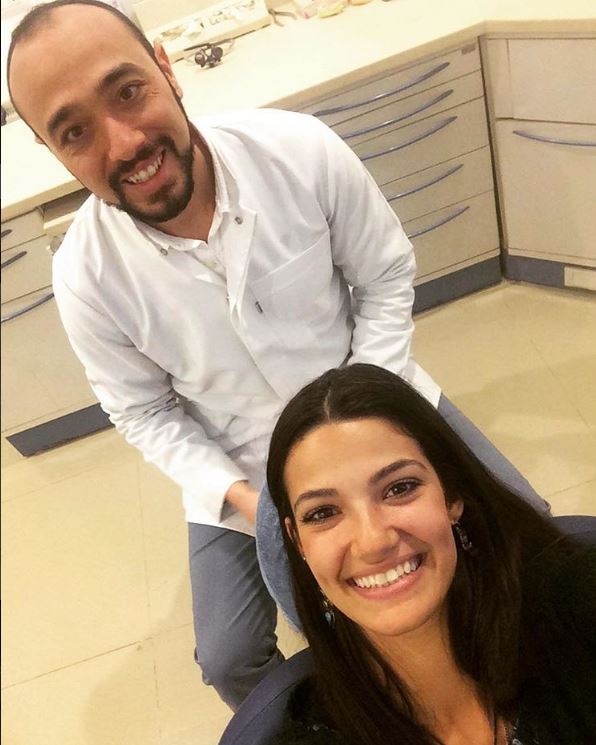 And like I said, do regular checkups every six months to make sure that everything is good or if there are any minor problems we can solve at the beginning.
And that's it, you don't need an extra tip. If you take care of your teeth at home and take of your teeth with a specialized dentist, you will have great teeth.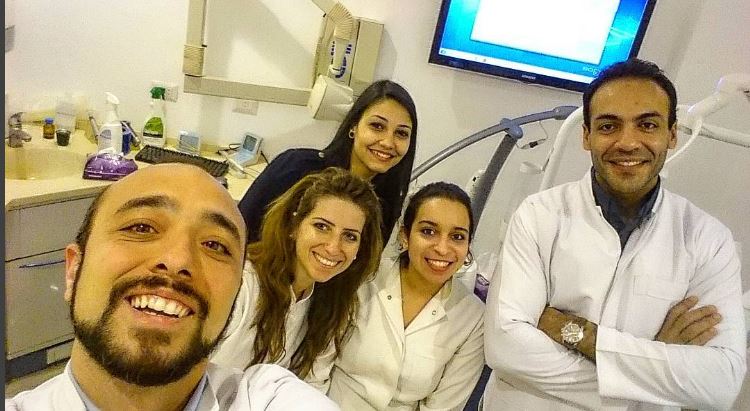 The Hub Team will keep you posted with ALL the latest updates in the world!

Latest posts by The Hub Team (see all)
Share and Enjoy