Our Wedding Carnival Proves Perfect Weddings Do Exist
On Friday the 17th of February the Friday right after Valentine's Day, Fairmont Heliopolis hosted Cairo's biggest wedding exhibition, Our Wedding Carnival. Every year, Our Wedding Carnival brings together everything a bride would need  to plan a wedding under one roof. We are talking wedding dresses, wedding cake, makeup artists, honeymoon packages and way more.  This was the 6th edition of Our Wedding Carnival and it lived up to its expectations.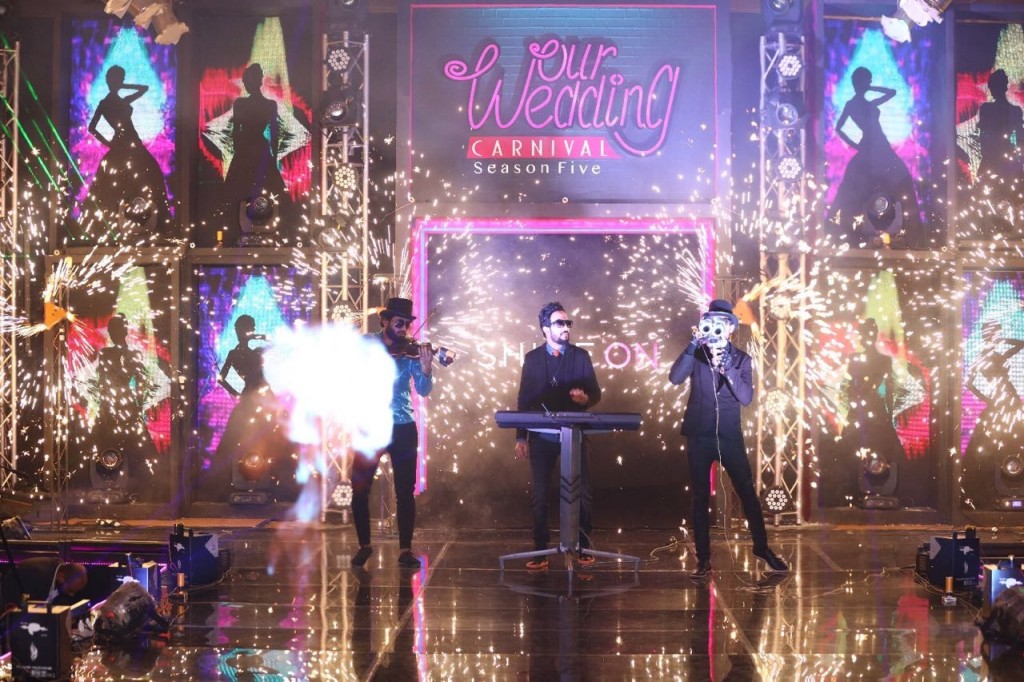 Once we've entered Fairmont Heliopolis, we were surrounded by brides, bridesmaids, mother-in-laws with their checklist walking around the hotel all going one way, to the ballroom where Our Wedding Carnival was held.  We took the elevator to reach the ballroom where we  were welcomed by some nice people from Red Square's team, received our bag of giveaways and we were just ready for our imaginary wedding-planning adventure.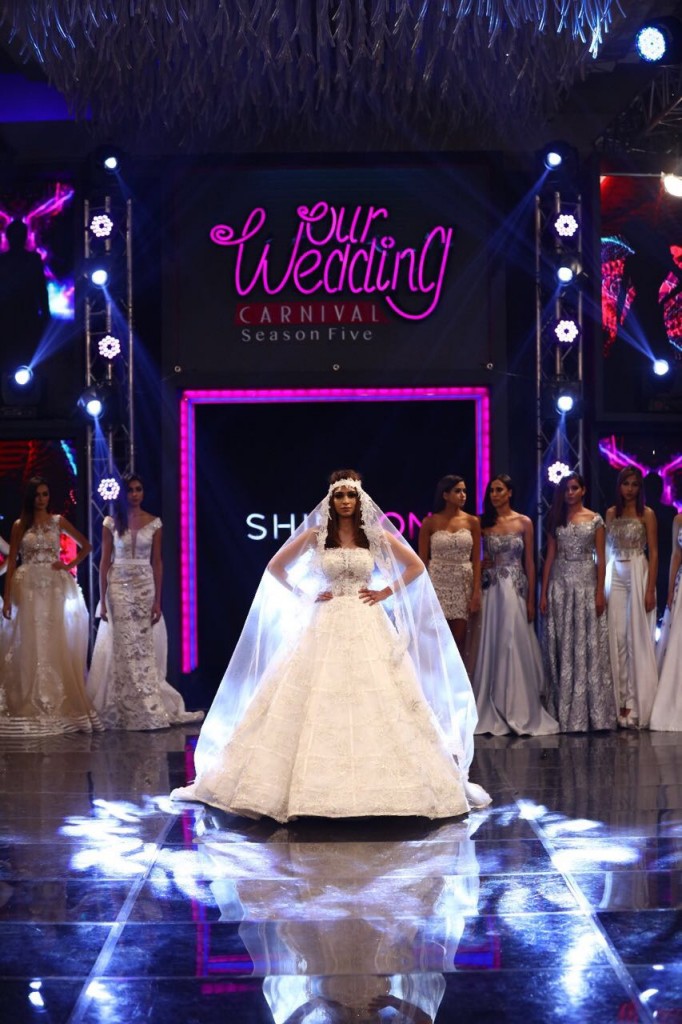 There was around 150 exhibitors, so were thankful to be wearing our favorite sneakers that day. Our first stop was at Abu Auf booth. The booth was all decorated with flowers, being a huge Abu Auf fans we had our hidden motives, we will admit it we wanted to have a cup of their coffee, but they were generous enough to also give us a pack of pretzels to enjoy our coffee with (You should seriously try their hazelnut coffee) we bought a bag of cashews for later that night and were ready for more.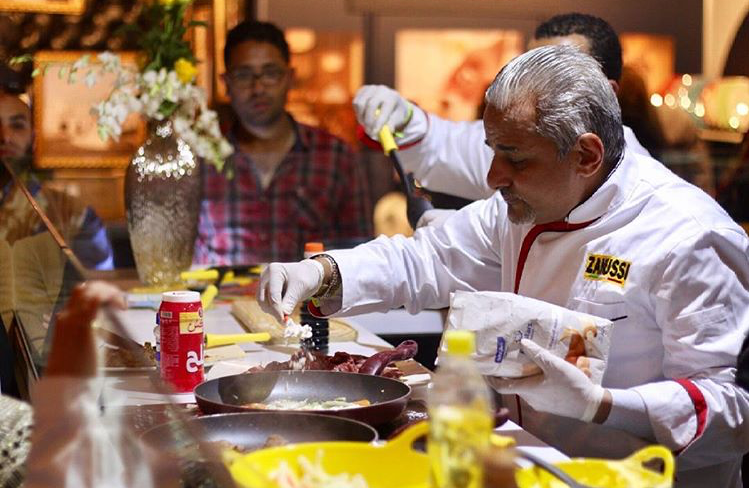 It's probably because we love food so much more than we would like to admit that our next stop was with Zanussi. The nicest celebrity chef, Chef Youssry was there doing what he does best, teaching us how to cook. There was some live cooking and he insisted that we would try it (We were too shy at first but we are glad he insisted). We even asked him for some advice for brides-to-be and the grooms who can't cook and he told us that if you really love someone you would learn how to cook. There booth displayed air conditioners as well, in case anyone is buying for the summer, yes it's almost March and we are thinking AIR CONDITIONER. We left this booth with happy tummies and a special cookbook that we are planning to check someday one day hopefully soon when we finally decide it's time to learn how to cook.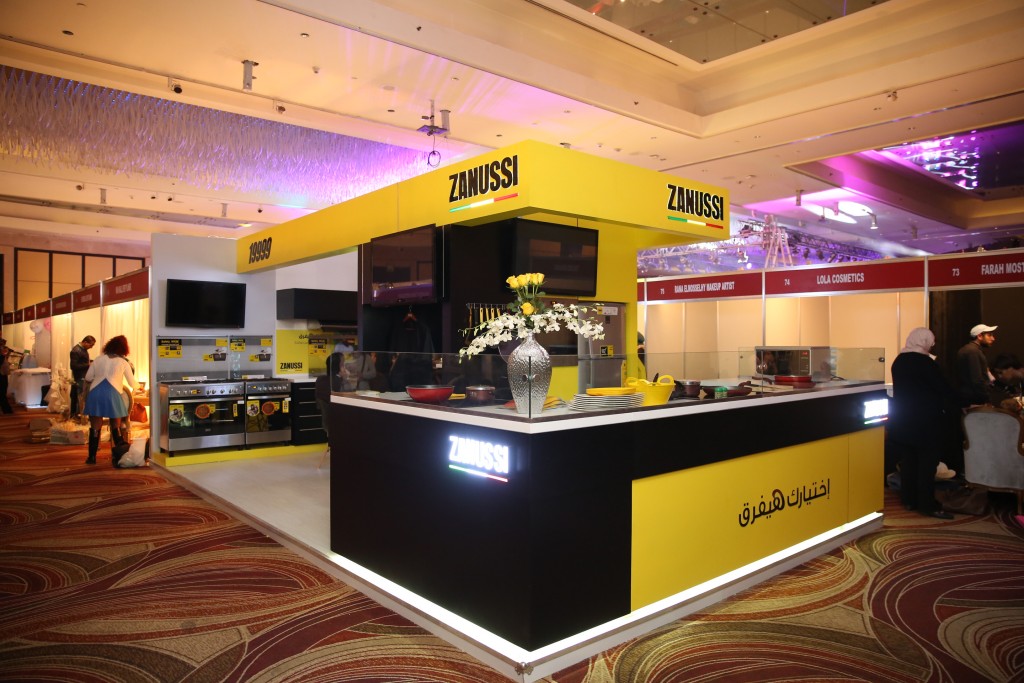 We moved to another urgent matter the hair! We spotted a huge booth for Kriss Beauty Salons and even Kriss himself was there, we saw some makeovers and a glimpse of what we love about Kriss beauty Salons. Ask any girl what she freaks out the most about her wedding she will tell you the dress first obviously, and then her hair and makeup. Later we stopped at Gold's Gym booth and took a free trial to try at our favorite branch, it has been two weeks and we still hadn't hit the gym, we suck! Walking around the exhibitors at Our Wedding Carnival we've spotted lots of beauty experts, makeup artists and even dentists who would love to give you a Hollywood smile or some teeth whitening if you don't want to go all the way.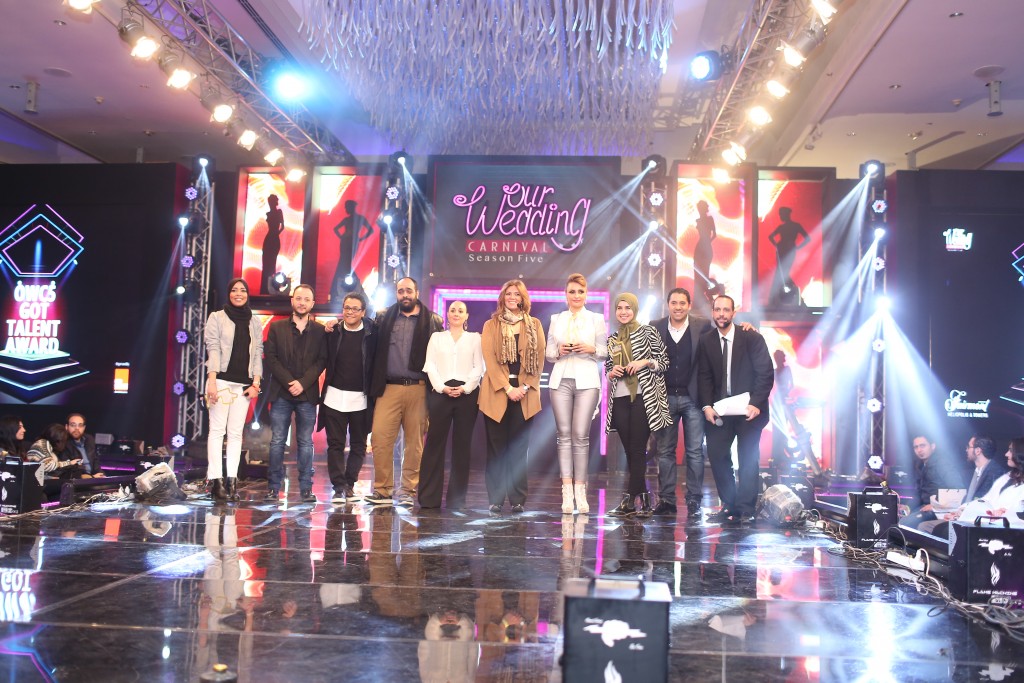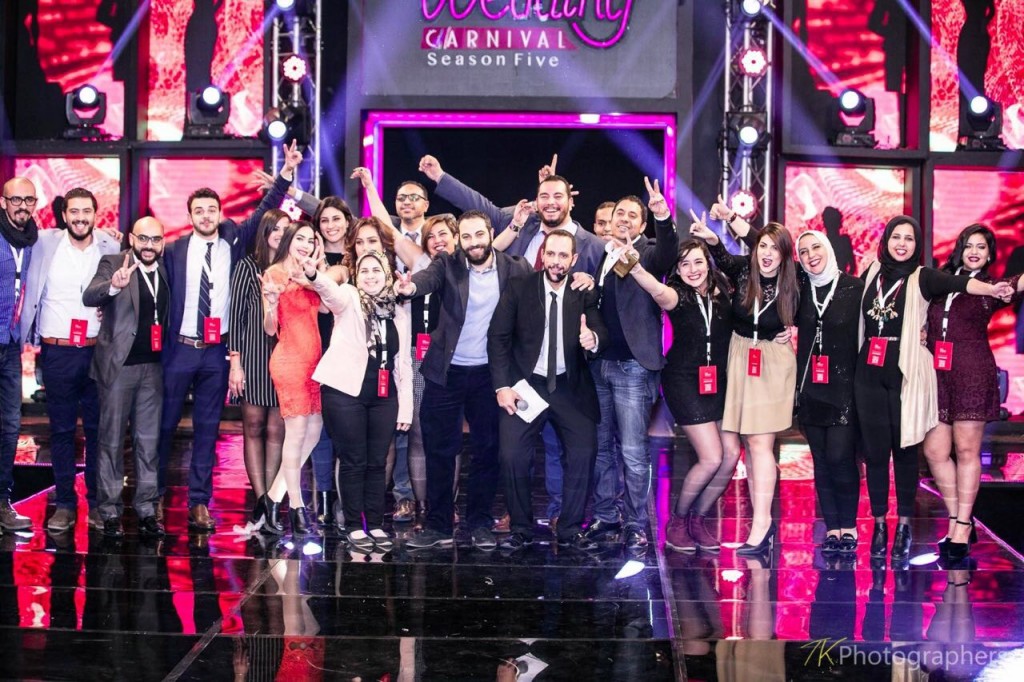 After carefully checking every booth and trying some free samples and some nice giveaways, we were waiting for the fashion show as promised. The night started with Esseily performing his latest hit, Farha, he gave a live performance that made us just want to ask him to sing in our imaginary wedding and we wanted so badly to ask Ahmed Essam Fireworks to also be there in our imaginary wedding, only when we actually have a wedding to plan, minor details. The fashion show included some beautiful wedding and evening dresses by talented Arab designers including Ayman Lahmouni, Stefania Guliana, Atelier Reem and Tiara Bridal Boutique.
That's the thing about Our Wedding Carnival; it makes you want to plan your dream wedding even if you are still totally single; it makes wedding planning looks like so much fun and so dreamy! 
 is organized by Red Square Events & Activations.

The Hub Team will keep you posted with ALL the latest updates in the world!

Latest posts by The Hub Team (see all)
Share and Enjoy